Food and wine mind games
November 17 2017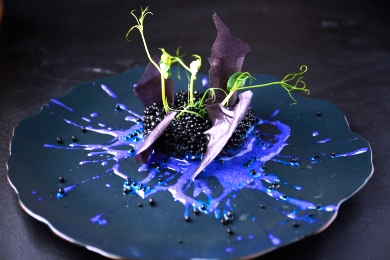 Can the sound of a popping cork influence how you experience that chilled glass of French Champagne? Is the colour and texture of the paper that wraps your brie influencing how you experience its flavour? According to a leading international expert – the answer is, yes.
UniSA will present some of the very latest research from Oxford University's brain and senses expert, Professor Charles Spence, in a special lecture looking at a neuroscience approach to the design and marketing of wine and food products and experiences on November 21 at UniSA's City West campus.
As head of the Crossmodal Research Laboratory at Oxford University, Professor Spence studies how our brains process and integrate the information from each of our senses.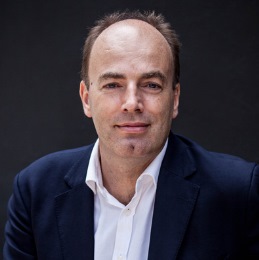 Sharing exciting recent discoveries on product packaging that more effectively stimulates the senses of the consumer, Prof Spence will explain how a neuroscience-inspired approach is starting to revolutionise the design of everything from the weight of the bottle through to the sound of its opening.
A pioneer in this field, Prof Spence has consulted for many multinational companies, including Unilever, PepsiCo, Diageo, Pernod Ricard, P&G, Nestlé and Twinings, advising on various aspects of multisensory design, packaging and branding.
He's worked with world-leading chefs, mixologists and baristas, including Heston Blumenthal and Ferran Adrià to further his research.
He will showcase some of the latest online research techniques to optimise the design of product labels, logos, typeface, imagery, brand names and more – and discuss how technology, including augmented and virtual reality, is now being used to deliver branded, multisensory, experiential events for food and beverage brands.
He will also give insights into the inspiration for successful interventions conducted with both global drinks brands (eg Diageo, Pernod Ricard, InBev) and small producers (eg Barney's Beer and the Brussels Beer Project).
Prof Spence has been profiled in publications including the Guardian, the Financial Times and the New Yorker, is a regular on BBC Radio 4's The Kitchen Cabinet, and his research has been covered by publications from the Economist to the New Scientist.
And in 2008 he was awarded an Ig Nobel Prize for his ground-breaking work on the 'sonic crisp', demonstrating how a louder crunch makes a crisp seem fresher.
You can register for the event online
Please note: interviews with Prof Spence can be arranged upon application
Media contact: Michèle Nardelli mobile 0418 823 673 email michele.nardelli@unisa.edu.au