Upcoming events in Sri Lanka
16 November - 17 November 2018
Location
Sri Lanka

Further Information
Find out about studying at the University of South Australia and living in Adelaide.
View upcoming events
Further information
Visit Website
Come and meet a University of South Australia representative.
If you would like information on studying any one of the large range of prestigious programs at the University of South Australia, please take the time to come and speak with a university representative.
A representative will be available to speak with you about making a new application or to discuss your options if you already have an offer from the University.
This invitation is also open to your family members, friends and colleagues who would like to know more about our programs and courses.
You will also be able to find out more information on our facilities and services for international students, as well as the affordable student lifestyle of Adelaide.
Representatives
Hari Iyer - Manager: International Recruitment
Upcoming Events
Colombo
Date
Time
Event

Friday 16 November

10:30am - 12:30pm

IDP Admissions Week
4th Floor, 324 Galle Main Rd,
Colombo, Sri Lanka
+61 437 166 020

Friday 16 November

1:00pm - 2:00pm

Edlocate Agent Visit
79/5 Horton Place, Colombo 07, Sri Lanka
+61 437 166 020

Friday 16 November

1:00pm - 2:30pm

ANC Open House
ANC Education - Future Centre,
No. 30, Queens Road, Colombo 03, Sri Lanka
+61 437 166 020

Saturday 17 November

11:00am - 1:00pm

Jeewa Open House
201 Main St, Battaramulla 10120, Sri Lanka
+61 437 166 020

Saturday 17 November

2:30pm - 4:30pm

Achieve Via Agent Visit
No. 26, Sulaiman Avenue,
Jawatta Road, Colombo 5
+94 (0) 11 5219129
Hear what our students have to say about us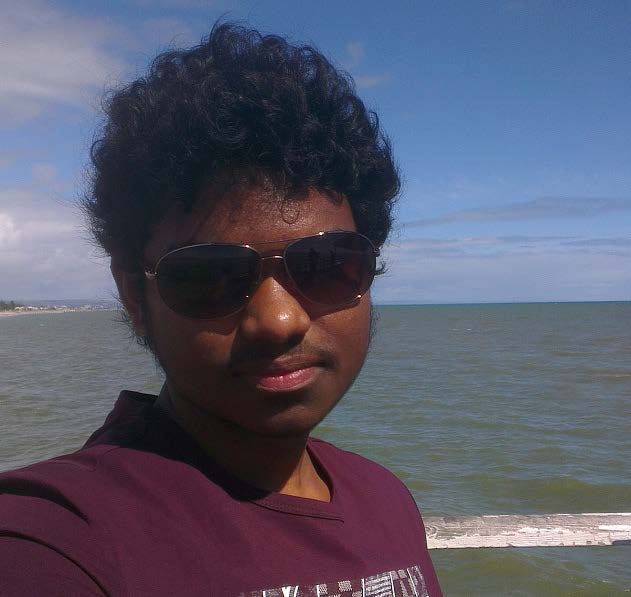 Prabath Wijesinghe - Sri Lanka
Bachelor of Engineering

"After a lot of research the University of South Australia became my preferred option. It has a good electrical engineering school that has produced many successful graduates. The University gives great opportunities from scholarships tointernships and real life work experiences that give a good understanding of what to expect in the future. I also appreciate the teaching staff and the state of the art laboratories. Everything is organised, the classes aren't crowded and course coordinators are very helpful.
It was quite easy to settle in Adelaide, the people are friendly and the first impression I got was that this is a place where one can find serenity in. I think it's a great place for students."
---
For more information:
UniSA International
T: +(618) 8302 0114
Enquire online